Our Products
ZU DEN DIENSTLEISTUNGEN
El servicio recibido por Crespo ha sido increíble. Acompañaron mi proyecto de principio a fin y el resultado ha sido genial

Antonio Luna
Cliente
Un placer como siempre trabajar con ellos. Atención inmejorable.

Carlos Alcaraz
Cliente
Fantástico el trato. Me ofrecieron varias opciones para desarrollar mi proyecto y pude elegir la que más se acercaba a mi idea.

Tim Duncan
Cliente
Descargas
Membrane Keypads and Membrane Switches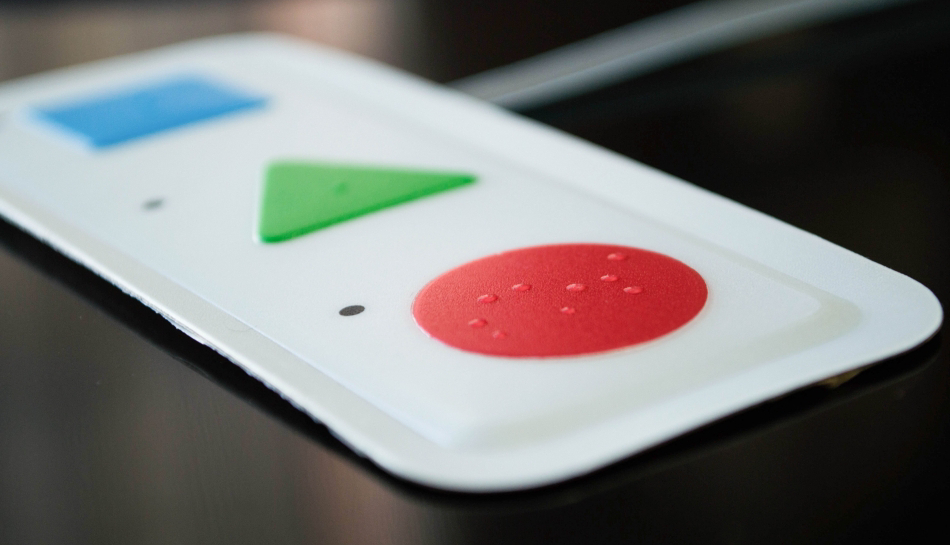 Membrane Keypads and Membrane Switches
Why do I need a membrane keyboard for my project?
A membrane keyboard is a type of interface that allows interaction between people (users) and equipment (HMI) or controlled machines.
Membrane keyboards are keyboards that offer excellent properties in devices in all fields. Membrane keyboards stand out due to their ease of use, low weight, durability, zero maintenance, easy replacement, and low cost.
In addition,
membrane keyboards are very thin and light
. They are approximately 1 mm thick, and they take up very little space. This allows for easy storage, handling, and transport.
The design and production of a membrane keyboard is simple, fast, and affordable compared to conventional mechanical keyboards or capacitive touchscreens. These characteristics and their versatility make membrane keyboards a solution for almost any application in virtually any field, thus saving time and money.
A membrane keypad is an addition of thin layers of printed plastic and adhesive layers. This structure of layers may vary in each project; it depends on the application and requested features.
The Front Foil of the Membrane Switch is manufactured generally in Polyester or Polycarbonate. CRESPO will assist you to find the materials, structure of layers and solutions tailored to your project.
Membrane keyboards offer an exceptional performance and a long life cycle. Additionally, this type of keyboard is maintenance free, and, in the case of failure, it can be replaced with a new one at a low cost.
TECHNICAL INFORMATION - STRUCTURE OF LAYERS
Overlay / Front Foil
Dome retainer
Spacer
Circuit
Components
Rear adhesive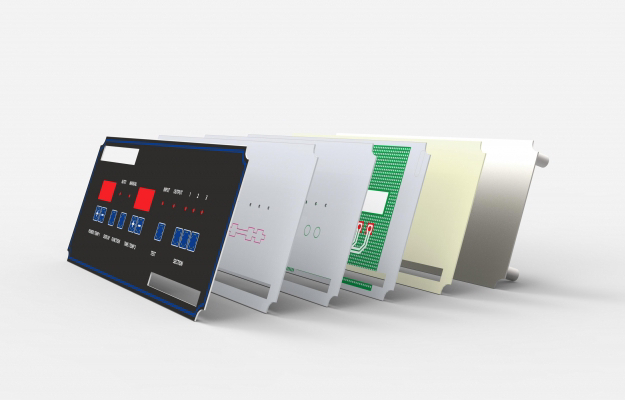 It is the superficial layer in the Membrane Keypad. It includes all graphic design features to allow operating the keypad correctly.
In Membrane Switching manufacturing the materials regularly used in Overlays and Front Foils are Polyester and Polycarbonate. We offer materials highly resistant to chemical solvents, scratching, temperature, UV, moisture environments, etc; this material also allow embossment.
There are a wide range of possibilities for finishing. Our vast experience in silk-screen printing and digital printing will help you out in your project; offering the Artwork and finishing that you like.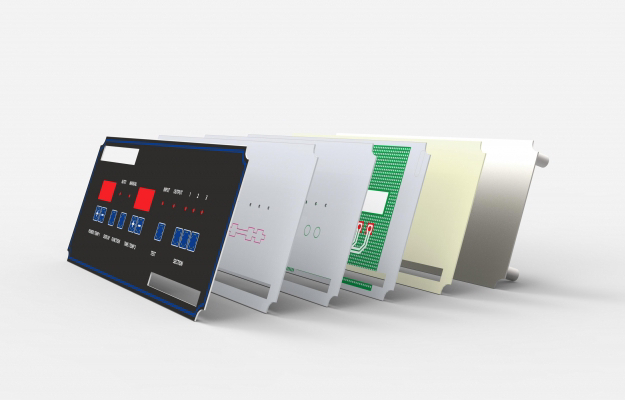 The function of this is structural layer is to keep the domes in the right position ensuring correct keypad operation while pressing keys. If your project does not include Metal Domes, it would not be necessary to include this layer in the structure of the membrane keypad.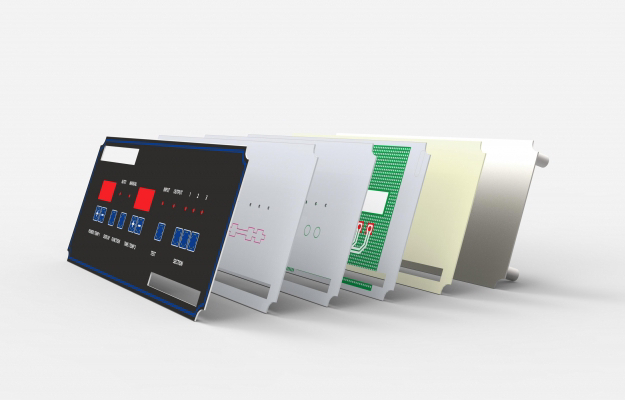 This layer helps to adjust the thickness in the membrane keypad. Its function is to ensure correct LEDs and metal domes operation. This layer is usually built in laminated layers of polyester and adhesive.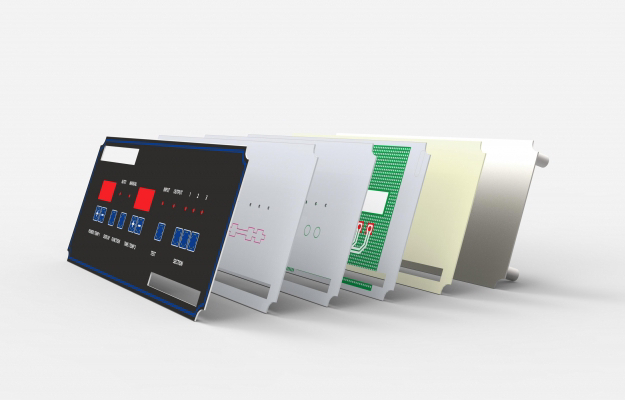 The electrical circuitry of membrane keypads sis printed on this flexible layer. Illumination LEDs and metal domes are also mounted on it.
The in the circuit tracks can be made in cooper or using silk-screen printing techniques with conductive inks, mainly silver conductive inks. CRESPO assists you to find the best solution in your membrane keypad project according with the application.
The circuit always includes a dielectric coating for protecting the tracks.
It is possible possible to include different types of finishing for protecting conductive contacts in the circuit of the membrane keypad or for protecting the contacts in the flex tail of the circuit. We offer finishing in: graphite, Lead free Tin or Flash-Gold.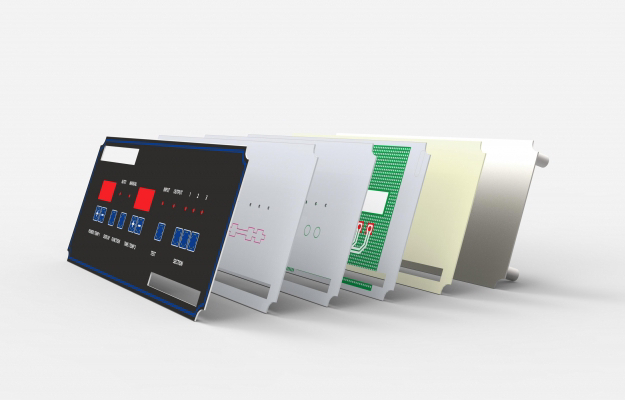 LEDs. The LEDs are the electronic component that allows illumination in the membrane keypad. CRESPO mounts SMD LEDs in different colors (Green, Yellow, Orange, Red, White and Blue), bi-clour (Red / Green) or tri-colour (Red / Green / Blue).
Metal Domes. Metal Domes are components of membrane keypads that increase the tactile feeling while operating the keys in the switch. In CRESPO we offer a wide range of possibilities in shape, actuation force, sizes and finishes according to each application.
Connectors. The circuit in the membrane keypad is connected to the PCB through a flex "tail". Features and characteristics of this tail are not standard and are different in each project.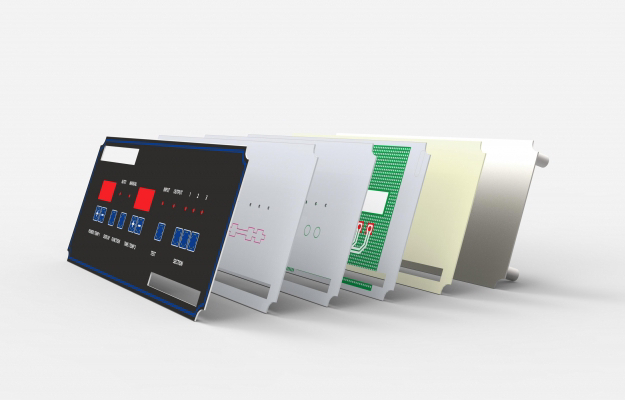 This layer make possible to stick the membrane keypad to the surface of a carrier or housing in the device. The type of adhesive to use on each project depends on the surface, environment exposure, chemical attack, etc.
Galería